Charles Leclerc Bomber Jacket Scuderia Ferrari F1 Scuderia Ferrari F1, Ferrari 90 Years, Ups, Shell, Lenovo, Kaspersky Personalized Bomber Jacket
Monaco's Charles Leclerc is pursuing a remarkable career in motorsport as a precocious champion with amazing skill. Because of his high brain, evident taste for hard work, and extremely likeable personality, he has not ceased developing his innate skill since the beginning. His ambition of racing in Formula One began in 2018 with Alfa Romeo Sauber F1, and it continues this year with Sebastian Vettel in the legendary Scuderia Ferrari.
Charles Leclerc, who was born on October 16, 1997, began collecting karting achievements at an early age. In 2009, he was crowned French Champion, and in 2010, he won the Monaco Kart Cup, the CIK-FIA Academy Trophy, and the Junior World Cup. He continued to shine among the world's best until 2013.
From 2014 onwards, he continued his rapid rise in single-seater. He was the best rookie in Formula Renault in his debut season, then in Formula 3 the following year, before winning the GP3 Series in 2016 and dominating the 2017 FIA Formula 2 season. The All Road Management driver was discovered by Nicolas Todt in 2010 and joined the Ferrari Driver Academy in 2016, making his Formula One debut in the process. He was chosen to drive the new Ferrari SF 90 in 2019 after a strong first year with the Alfa Romeo Sauber team. Charles finished fourth in the World Championship with seven pole positions, ten podiums, and two victories, and Ferrari extended his contract until 2024. The 2020 season was below Charles' expectation as he could jump on the podium on two occasions only, finishing 8th in the drivers' classification.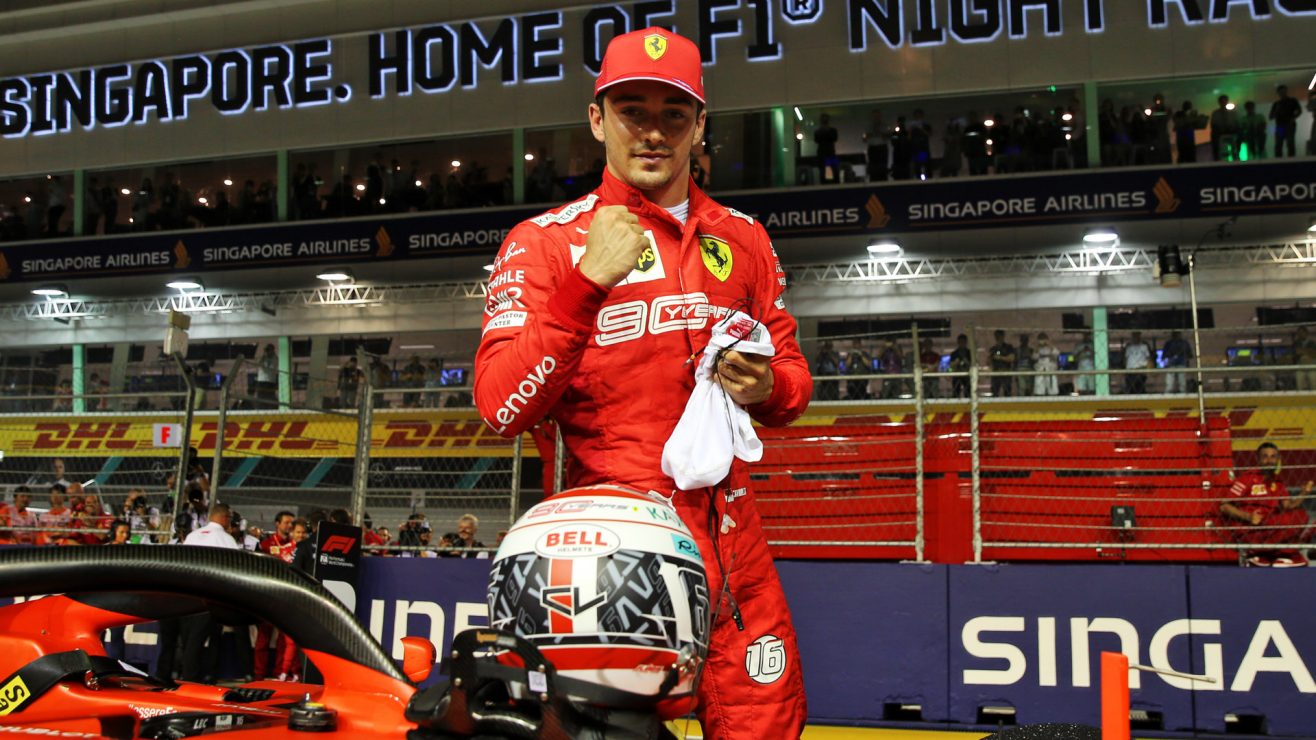 Inspired by his racing suit, we present our costume:
Visit Our Collection HERE
SIZE CHART: